Conference on Digitally Competent Educational Organizations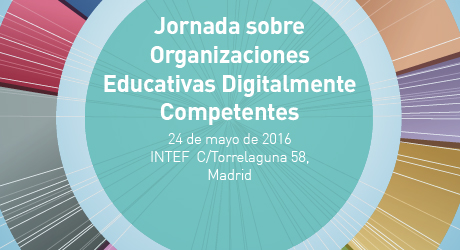 Organized by the National Institute of Educational Technologies and Teacher Training. Ministry of Education, Culture and Sport.
Objectives:
Present the framework of digital competence in educational organizations designed by the IPTS and a development agenda.
Determine the current situation with regard to the digital competence of educational organizations at international, European and Spanish levels.
Analyze the impact of the digital transformation of educational organizations in present and future education.
Discuss proposals to advance in the implementation of digital competence in educational organizations.
Date and Place: 24 May, 2016 at c / Torrelaguna 58, Madrid.
From the left navigation menu on this page you can access the calendar, summary and videos and presentations sections of the conference, as well as other content associated with the goals of the DigCompOrg framework.